Stonehenge summer solstice: Thousands gather to cheer sunrise


21 June 2019

Thousands of people cheered sunrise at Stonehenge on summer solstice.
About 10,000 people gathered at the Neolithic monument to greet the start of the longest day of the year, according to Wiltshire Police.

Kate Logan, from English Heritage, said: "There was a lovely, friendly atmosphere, the sun shone and the dawn was greeted with loud cheers."
The celebrations at Stonehenge came as people descended on sites across the UK to celebrate the first day of summer.

Glastonbury Tor in Somerset and the Avebury stone circle in Wiltshire also attracted crowds.

Stonehenge is a monument that aligns to the midsummer sunrise and the midwinter sunset.
On the summer solstice, the sun rises behind the Heel Stone, the ancient entrance to the Stone Circle, and rays of sunlight are channelled into the centre of the monument.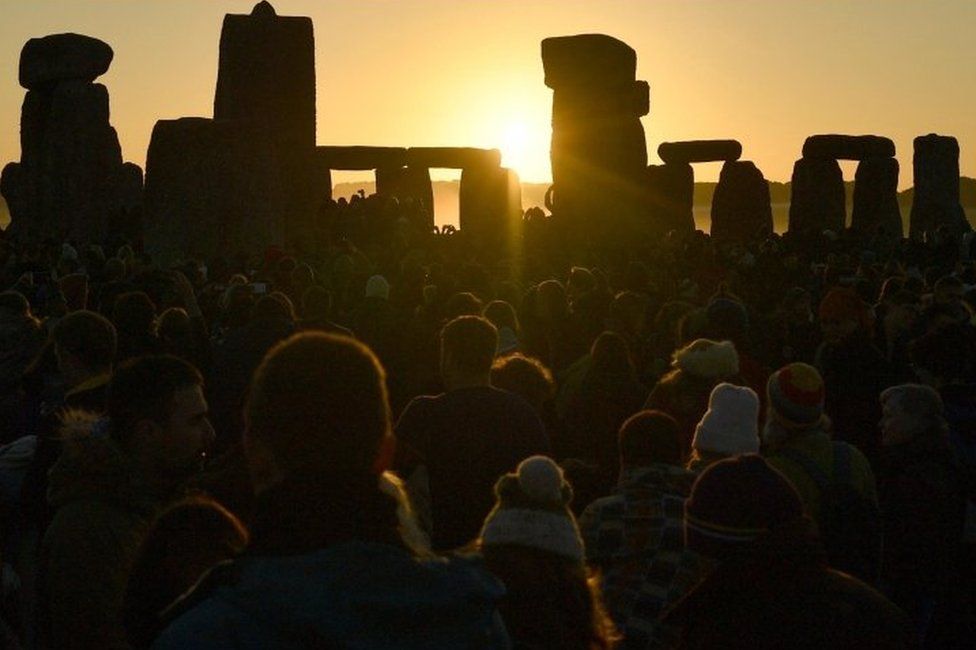 https://www.bbc.com/new ... tuVePStwP6Vc