Op dit moment houdt Museum Allard Pierson iedere week op donderdag een online lunch meeting.

Dit was van verleden week:
Deze week:

René van Beek vertelt over wat de Romeinen lunchten.


https://www.youtube.com/watch?v=1hZSBlGYXEg

Wat aten de Romeinen met de lunch?
De wekelijkse verrassingslunchlezing van het Allard Pierson. Elke week om 13:00​​ op donderdag
stellen we een verhaal voor aan de kijkers uit een van de collecties van het Allard Pierson.
Meld je hier aan: https://allardpierson.n ... lunchlezing/

Zie ook: https://www.bbc.co.uk/newsround/55458828
Ancient Roman snack bar discovered in Pompeii
28 Dec 202028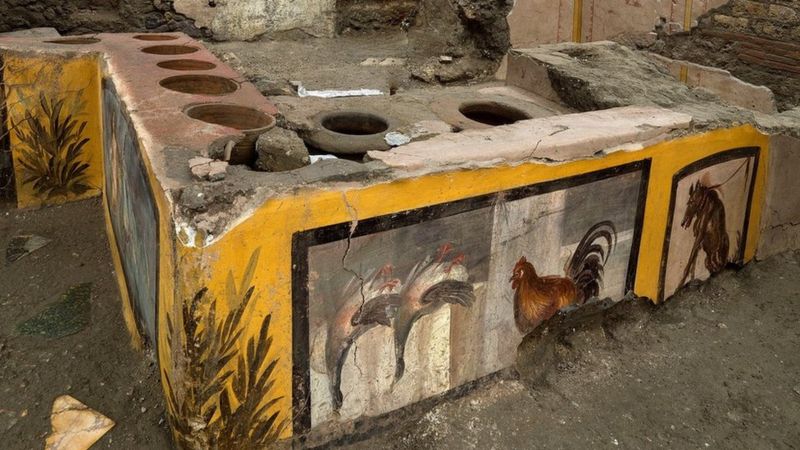 (REUTERS)



Archaeologists have discovered an ancient snack stall in Pompeii, in Italy.

The snack bar, also known as a 'frescoed thermopolium' - from the Greek word "thermos" meaning hot, and "poleo" meaning 'to sell' - was found buried in volcanic ash, and is exceptionally well preserved.

Pompeii was an ancient city in Italy, which became buried in ash and mud when the nearby volcano Mount Vesuvius erupted in 79AD, killing many thousands of people.

This volcanic ash meant that many items and people were perfectly preserved for thousands of years, and archaeologists looking at the site are learning lots about how the ancient people lived.